Unless you've been living under a virtual rock, I'm sure you've seen the social media shit storm that's been happening for the past couple weeks between "the community" and brands about their "solidarity" (or lack thereof) in regard to the Black Lives Matter Movement.
Major retailers like Amazon and Starbucks are under fire for their tepid and contradictory stances on where they stand on the matter, causing consumers to look at them with a side-eye because they're saying one thing, but doing another. These conversations have also circulated into fashion communities as brands like Adidas, Anthropologie, and even Eloquii have been challenged for their lack of diversity and called out for their discriminatory antics. Basically, folks have been telling them…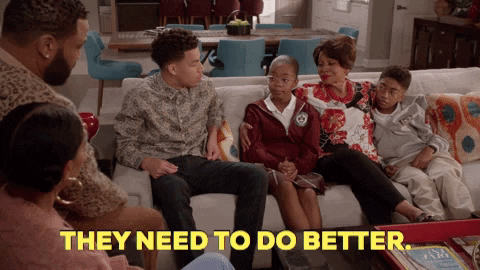 All week, I've been participating in conversations (a.k.a debates) in the name of "diversity" in the plus community and I'll be completely transparent – I was triggered a lil' bit. In most (if not all) of these posts, debaters poured their opinions and thoughts, showing both the power and the problems that lie within communities, especially the plus community, leaving me inspired, baffled, and very annoyed.
To see us band together for change has been quite rousing. Day after day, I've perused comment threads of people shunning and berating companies for their lack of equality and visibility in decision-making roles and C-suite positions across the board. I've seen vigorous commenting between the BLM and the "All Lives Matter " folks and even seen people go to bat for Black indie designers, models, and influencers for better opportunities and partnerships.

But apparently, that's where it ends.
Tony McDade. Dominique Fells. Riah Milton. Nina Pop. Layleen Polanco. These are just a few of the names that have emerged as headlines over the past few weeks. Only these individuals are not passionate protestors marching the streets demanding equality or civil rights workers who are out there championing the rights of their community. They're victims who have lost their lives in a scourge of violence that's waged about the Black transgender community.
With contributions made by trailblazing pioneers like James Baldwin to modern-day transgender rights activists such as actress Laverne Cox, equality in the Black LGBTQ+ community has been a very long game. We experience disproportionate discrimination in almost every aspect of human life, causing us to be more vulnerable to economic, health, religious, criminal, and lifestyle disparities. A process as simple as adopting a child or getting married is considered a "controversial" issue, allowing ineligible critics, bashers, and naysayers to speak recklessly about our choices and abilities to have (what's supposed to be) common life decisions. I remember preparing for my wedding to my wife in 2014 and having to go through about four different bakeries before I could get anyone to "approve" of my relationship enough to make our wedding cupcakes. Sadly, my sexuality had become the palisade between flour, eggs, sugar, and frosting, leaving me feeling even more ostracized and disgraced – all because I fell in love.
And that's just one small piece of the very calamitous puzzle.

Our community also faces excessive and fatal violence at the hands of racism, homophobia, and transphobia. Last year, HRC reported that Black survivors of hate violence were 1.3 times more likely to experience police violence than their non-Black counterparts and that Black transgender women face the highest levels of fatal violence within the LGBTQ community and are less likely to turn to police for help for fear of revictimization by law enforcement personnel. So when we scream 'BLACK LIVES MATTER', we shouldn't just be talking about cisgender Black men and women – we should take into account ALL Black lives. And although great strides are being made like the Supreme Court's ruling that federal law protects LGBTQ workers from discrimination, the fact still remains that the fight for equality is more pertinent now than ever.

One of the greatest strengths and flaws of the plus community is that we can be very fixated. For years, we've been in this fight for "diversity" and "change", but most (if not all) of it has been centered around the size and fashion conversations. I remember seeing bloggers champion droves of women through conversations and campaigns, demanding equality and visibility of models of all shapes of sizes. And here's the gag – getting it! Major retailers integrated more plus options in their stores and the movement for body inclusivity began.
So imagine my disappointment when I – a Black, plus size, queer woman, who's watching these conversations happen in these threads, PRAYING that someone will show up in droves like before – see only one common-thought in mind – more Black faces in corporate positions. Now, don't get it twisted, Black people in decision-making roles are pertinent, and I understand that's the trending topic right now, but the world is listening. Shouldn't we be thinking a little bigger than that?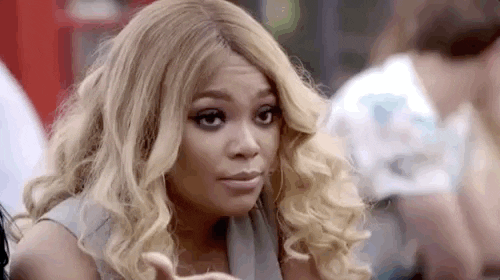 The word "diversity" itself means variety, so how can we ask a brand for more diversity, if we're only giving them one option? I mean – I have yet to walk into ANY plus size fashion retailer and see a Black queer or nonbinary woman or man represented? Outside of Pride month, where's the collection made for us? What about Valentine's Day, ever seen a plus-size lesbian or gay couple in a major retailer campaign? Nope? Me neither. What about the plus beauties with disabilities? How about the Latinx plus community, are they not worthy of conversation and representation?
The sad reality is that we are quick to chide White-led companies for lack of inclusion or not "saying our name", but truthfully, we are proving to be just as naive as they are. There's no way we can even have a dog in the fight of diversification if we are stuck on one track. The same fire and movement that we put behind size diversity and inclusion is the same fervor that we need for championing representation within our own community. It's time out for tokenized marketing and gimmicks. We all deserve authentic, genuine representation ALL YEAR ROUND, but we can't get it if we don't even know what we're fighting for.
At the end of the day, it's our job to make sure brands "put some respect" on our name and serve ALL of us. We are the game changers and needle pushers, so although they may have organizational power, we have the voice and buying power and they can't move or survive without us.
So now, who gone check us, boo??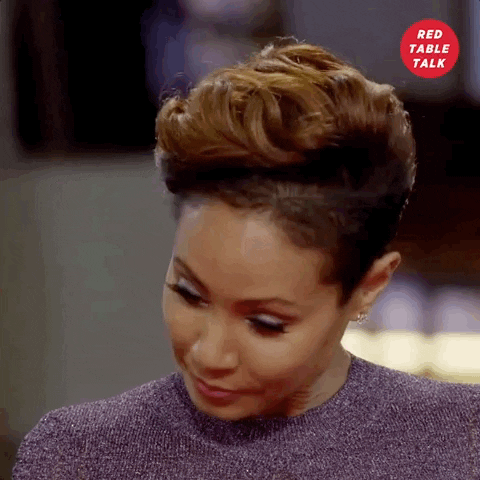 What are some things you'd like to see more of in the communities you're a member of?