Hey babes and beaus, Happy Valentine's Day!
Since it is Valentine's Day and the mood is love, I am here to talk and spread the love. Yeah, I know that it is a typical topic of discussion for Valentine's Day. However, when most people speak love, they talk romantic love or love for others. People rarely explore or acknowledge what should be the greatest love of all, self-love.
First of all, let me state the obvious, love has nothing to do with Valentine's Day. Love is not about flowers, stuffed animals or jewelry. Love is an emotional connection that is so much greater than any one day on the calendar and cheesy ass gifts. Yes, love is a feeling, but it evokes actions, it produces joy, and it demands respect, every day.
Honestly, I think that all women wrestle with self-love at some point; because we aren't taught to love ourselves the way we are taught to love others. Growing up girls are taught to be responsible for everyone but themselves. Be a good wife, be a good mother, be a good friend and a good daughter but we are never urged to be good to ourselves. Why? Because that is selfish and being selfish is wrong, or is it?
Being selfish is not as negative as most people think. Of course, you shouldn't be so selfish and so self-absorbed that nothing and no one else matters. However, it is essential that you know and understands that your most significant responsibility is to yourself and that being for and about self is vital. Others will call it selfish and make it negative, but the truth is, it is self-care and one of the most positive things you can do for you and the people you love.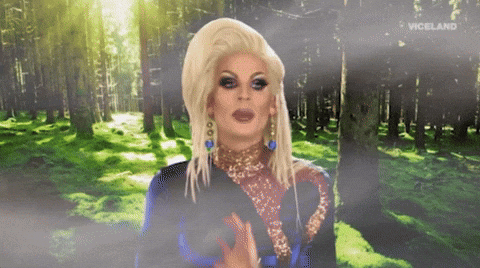 Loving yourself is not just about you. Loving yourself grants you access to your whole heart; it promotes confidence that can't be compromised, it provides an illustration that others will use to learn how to love you, and it gives you with the freedom needed to love others. So yeah, before you attempt romantic love, self-love is a must, and I encourage you to pursue it, grab it and hold on to it as if your life depends on it because it does.
Now, this is no shade being thrown towards romantic love because it is a beautiful thing too. I know that many times romantic love is more of a priority than self-love and in my opinion that only sets you up for failure. Studies show that People who lack self-love tend to be unlucky romantically because they house insecurities that lead to jealousy and a host of other issues that can prove to be problematic. Which is the reason we see so many individuals jumping from mate to mate and bed to bed. This truth is also the reason that so many individuals are in dead-end situation-ships.
So yeah, today is tough for a lot of singles. They want to delight in the day designated to love and be loved. They feel slighted by the absence of romantic love, and they have a desire to serve up some sexiness for their sweetheart. Trust me; I get it! I want people to understand that self-love makes room for all of this. Spend Valentine's Day being selfish; shower yourself with gifts, serve up some sexy and go out and do your thang boo! I guarantee that self-love will shine a light on you that will be undeniable and before long you will either meet your match or be so happy with you that having a bae won't make or break you.
MY STYLE JOURNAL
The entire look was sponsored by LiviRae Lingerie.
Bra: Fit Fully Yours Joyce Bra
Oh and if no one else has told you today, I LOVE YOU BOO!